- The gas spring system has been adjusted to a balanced point according to its loading weight.

- The surface does not sink or shake when the pedal is not pressed.

- Its strong structural design and low center of gravity create a stable and safe drafting stand.

-Compatible board sizes: A1, B1, A0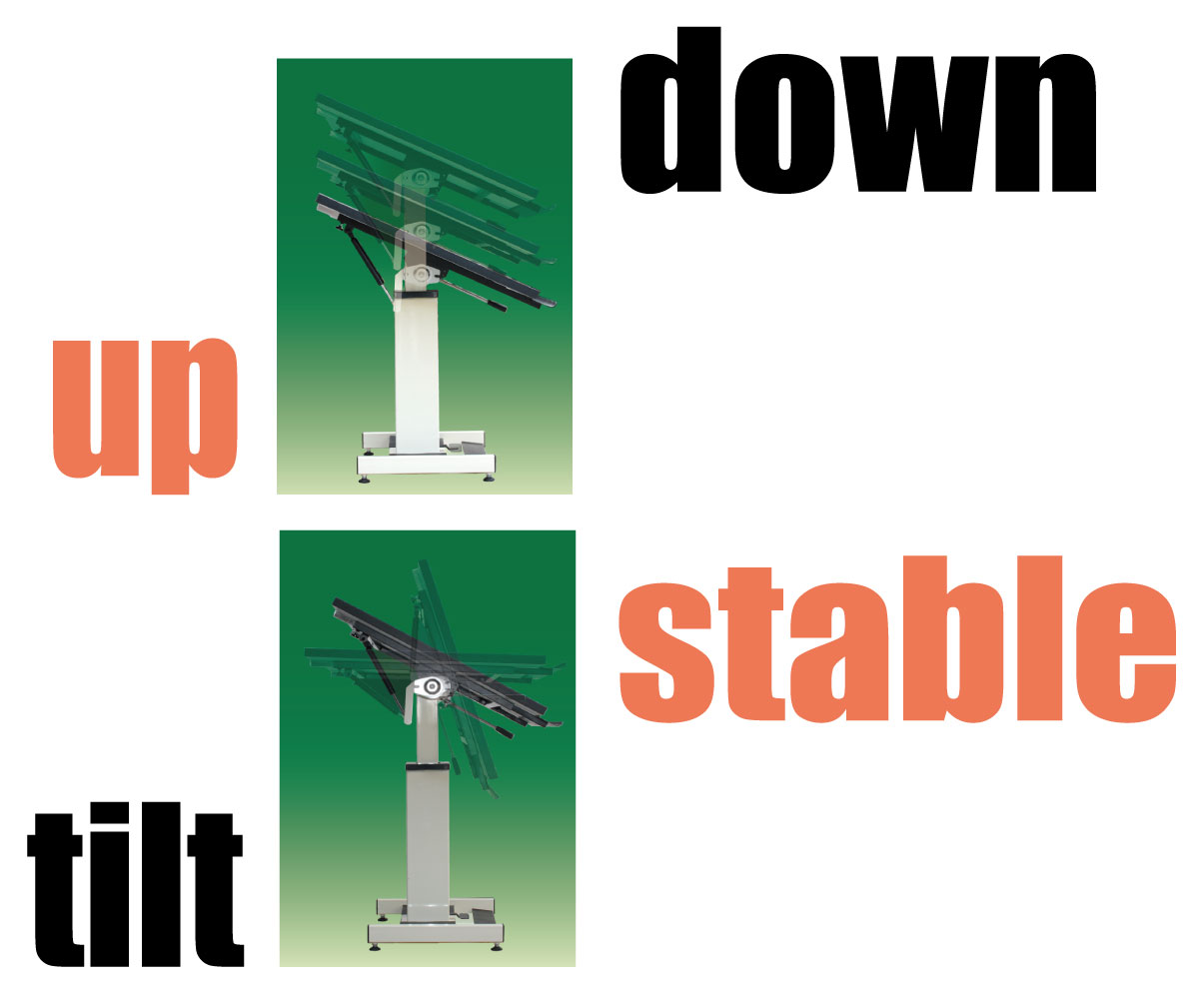 The hydraulic system controls the tilt angle and height adjustment.

Tilt angle:
Release the angle lock and the angle will slowly rise up. Simply pull the angle lock back when you have reached the desired angle required.

Height:
UP: To raise the board, simply lift it.
Down: Press the pedal and adjust the surface to the
desired height and release the pedal when
finished.